So I joined
this Blog ring
from Ravelry. The idea is to take a photo every day (365) or week (52) and post to your blog. I can't commit to daily, so weekly seems good :) And besides, everyone LOVES puppy pictures, right? In the interest of keeping a theme to the pictures, I will ATTEMPT that they all be doggie related. So, without further adieu, picture #1:
(note that Jimmy Ray WAS cutely nestled next to her, but promptly ran when he saw the camera!)
Keeping in the photo theme, I saw this on
Tami's blog
, and thought it was neat, and I'm currently in a meeting that I already pitched my charts, so this is a good distraction!
Photo Survey!!
- go to Google Images
- search for your answer
- pick one image from the first page
- post


Age at your next birthday
A place I'd like to travel
Favorite object
Favorite food
mmmmmm. .. . brownies


Favorite animal
Favorite color
Red has always been my favorite, but green is a VERY CLOSE second!


Town you are from
Wyandotte, MI
I still don't know if I grew up on the right or wrong side of the tracks :) But every time we saw a train, we played a game about what color the caboose would be, so this picture is appropriate to my memories of my town :)


Town you live in now
Portsmouth, VA.
We are living in a big Navy town :)

Name of a past pet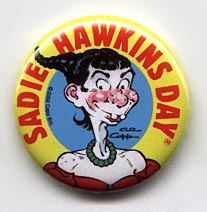 My first puppy is a basset hound/german shepard mix named Sadie


Name of a past love
My first REAL love was a boy named Dayne. (but he was not a football playing type!)
(for those of you who don't know, this picture is Ron Dayne!)


Your first name
I was named after Carly Simon


A bad habit
Your first job
My first non-babysitting job was hostessing at Big Boy!


Grandmother's name
My maternal grandmother is Anna, but she's nothing like Anna Nicole Smith :)


College Major
My BS is in Chemical Engineering (and yes, this diagram still makes sense to me!)